Hosted by the lovelies over at
The Broke and the Bookish
! I love their amazing ideas and seeing how many people participate each week!
Today's Top Ten Five is:
"Save Haley. Find Peregrine. Kill Feodor.
Joshlyn Weaver has a list, and she's going to check off every item or die trying. She needs to save Haley from the Death universe, hunt down her scheming grandfather, and force Feodor to return the souls he stole. Will would help her—if she'd let him. But since healing the broken bonds between them isn't on her list, he'll have to prepare to meet Peregrine on his own, and his investigation leads him to the dream-walker community's strangest corners. When the Veil separating the Dream from the World begins breaking down, Josh and Will have to come together to stop Peregrine from destroying the balance between the three universes—and they'll need Feodor's help, which always comes with a price. With the three universes collapsing into one another, Josh must decide who she is and who she can trust in time to save the World, herself, and everyone she loves."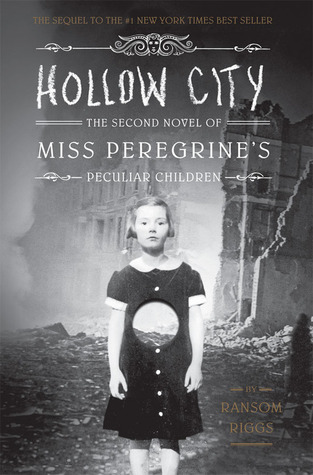 "This second novel begins in 1940, immediately after the first book ended. Having escaped Miss Peregrine's island by the skin of their teeth, Jacob and his new friends must journey to London, the peculiar capital of the world. Along the way, they encounter new allies, a menagerie of peculiar animals, and other unexpected surprises.
Complete with dozens of newly discovered (and thoroughly mesmerizing) vintage photographs, this new adventure will delight readers of all ages.
"From best-selling author Shannon A. Thompson comes an exciting new duology in the Bad Bloods universe.
Fourteen-year-old Violet has been called many things: a bad blood, a survivor, an immortal…now she has a new name—citizen. But adjusting to a lawful life is not easy, especially when she must live under the rule of the same officers who justified the killings of her flock only eight months earlier.
Segregation of bad bloods and humans is still in effect, and rebellious Violet steps into a school where she is not allowed. When the police get involved, things deteriorate quickly, sparking a new revolution at the wall separating the Highlands from the outskirts.
That's when Caleb steps in. He might appear to be an average sixteen-year-old bad blood, but he has secrets, and Violet is determined to figure them out. Caleb knows who's attacking the wall and why, but his true identity remains a mystery—and how he relates to Violet could shake the threatened city to its very core.
Together or not, a storm will form, a rally will start, and shocking truths will be revealed."
"Cas Lowood has inherited an unusual vocation: He kills the dead.
So did his father before him, until he was gruesomely murdered by a ghost he sought to kill. Now, armed with his father's mysterious and deadly athame, Cas travels the country with his kitchen-witch mother and their spirit-sniffing cat. They follow legends and local lore, destroy the murderous dead, and keep pesky things like the future and friends at bay.
Searching for a ghost the locals call Anna Dressed in Blood, Cas expects the usual: track, hunt, kill. What he finds instead is a girl entangled in curses and rage, a ghost like he's never faced before. She still wears the dress she wore on the day of her brutal murder in 1958: once white, now stained red and dripping with blood. Since her death, Anna has killed any and every person who has dared to step into the deserted Victorian she used to call home.
Yet she spares Cas's life. "
"Six years ago, Grey Malteer was attacked by creatures he thought couldn't possibly exist. They repeated a word, calling him a name he'd never heard before...Venator. Since then, his life has been a hellhole of secrecy-hiding old pain alongside strange new abilities.
Rune Jenkins has an itch, as she calls it, but it's more than that. It's an anger that builds up like the inside of a boiler whenever she's around anything remotely supernatural. The pressure is growing steadily worse and she can't understand why. All she knows is-her control is slipping.
By order of an unknown council Grey and Rune are pulled through a portal in the St. Louis arch, landing them in an alternate dimension where creatures of myth and legend exist. A realm that calls them, Venators.
Made up of centuries old fae, vampires, werewolves, elves and succubi the council's corrupt nature becomes obvious as they seek to wield the newly returned Venators as weapons. Wedged in an impossible position, Grey and Rune must decide their fate-do they go against the council's wishes and help the innocents of this unforgiving land, or face the possibility of execution by the council."
What books made your Top Ten
?