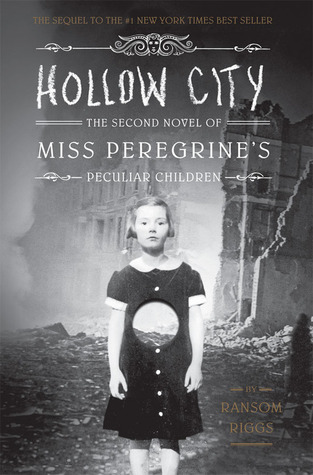 Hollow City (Miss Peregrine's Peculiar Children #2)
Published by Quirk Books on by February 24th 2015
Genre: Young Adult Historical Fiction
Pages: 428
Format: Paperback
Rating:
★
★
★
★
Miss Peregrine's Home for Peculiar Children was the surprise best seller of 2011—an unprecedented mix of YA fantasy and vintage photography that enthralled readers and critics alike. Publishers Weekly called it "an enjoyable, eccentric read, distinguished by well-developed characters, a believable Welsh setting, and some very creepy monsters."
This second novel begins in 1940, immediately after the first book ended. Having escaped Miss Peregrine's island by the skin of their teeth, Jacob and his new friends must journey to London, the peculiar capital of the world. Along the way, they encounter new allies, a menagerie of peculiar animals, and other unexpected surprises.
Complete with dozens of newly discovered (and thoroughly mesmerizing) vintage photographs, this new adventure will delight readers of all ages.
My Thoughts
Hollow City picks up right where Miss Peregrine's Home for Peculiar Children leaves off. After rescuing Miss Peregrine, Jacob, and the gang set out to find a ymbryne named Miss Wren. But their journey won't be easy. Facing imminent perils and curious peculiars, the gang has three days to find Miss Wren before Miss Peregrine is lost to them all.
Unlike most second books, Hollow City can proudly announce that it does not suffer from second book syndrome. Just like the first book, Hollow City captures your attention, in the writing and in the photographs. There's action nearly at every turn of a page. Not only that, but it does offer a few twists, especially near the ending.
I defiantly appreciated the new characters and how much life they had given to the book. I enjoy Ransom's imagination by equipping the characters with abnormal or popular abilities. Each time a new character is introduced, I am intrigued and left wanting more.
Overall, Hollow City was a good sequel. I never fell into a funk and If I did it was only minor. The book progresses at a good pace and keeps you hooked until the very end.