Hosted by the lovelies over at
The Broke and the Bookish
! I love their amazing ideas and seeing how many people participate each week!
Today's Top Ten is:
Basically, this Spring is dedicated to the books that I have been on my shelf since their release date.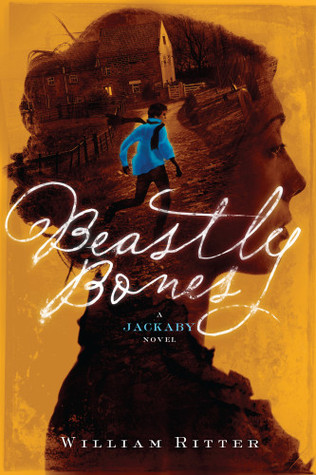 "I've found very little about private detective R. F. Jackaby to be standard in the time I've known him. Working as his assistant tends to call for a somewhat flexible relationship with reality . . .
In 1892, New Fiddleham, New England, things are never quite what they seem, especially when Abigail Rook and her eccentric employer, R. F. Jackaby, are called upon to investigate the supernatural. First, members of a particularly vicious species of shape-shifters disguise themselves as a litter of kittens. A day later, their owner is found murdered, with a single mysterious puncture wound to her neck. Then, in nearby Gad's Valley, dinosaur bones from a recent dig go missing, and an unidentifiable beast attacks animals and people, leaving their mangled bodies behind. Policeman Charlie Cane, exiled from New Fiddleham to the valley, calls on Abigail for help, and soon Abigail and Jackaby are on the hunt for a thief, a monster, and a murderer."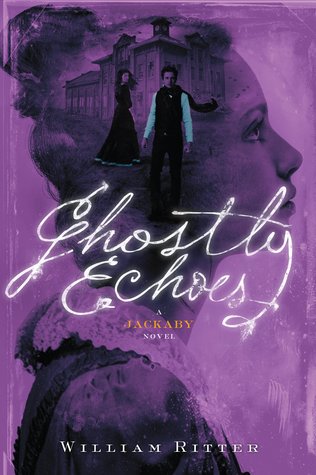 "Jenny Cavanaugh, the ghostly lady of 926 Augur Lane, has enlisted the investigative services of her fellow residents to solve a decade-old murder—her own. Abigail Rook and her eccentric employer, Detective R. F. Jackaby, dive into the cold case, starting with a search for Jenny's fiancé, who went missing the night she died. But when a new, gruesome murder closely mirrors the events of ten years prior, Abigail and Jackaby realize that Jenny's case isn't so cold after all, and her killer may be far more dangerous than they suspected.
Fantasy and folklore mix with mad science as Abigail's race to unravel the mystery leads her across the cold cobblestones of nineteenth-century New England, down to the mythical underworld, and deep into her colleagues' grim histories to battle the most deadly foe she has ever faced."
"The planet is dying. Centuries of abuse have damaged the earth beyond repair, and now all the authorities can do is polish the surface, make the landscape look pretty to hide the disease within. Two prominent yet mysterious businessmen couldn't fix it, either, but they did something even better. Together, they invented Chimera, the most complex and immersive virtual reality video game the world has ever known. The Cubes in which Chimera is played quickly became a fixture of this landscape: part distraction, part hospital, and almost wholly responsible for holding up the failing world economy.
Miguel Anderson is also dying. He isn't the only one who plays the game–everybody does–but Miguel has more reason than most: When players leave their Cubes for the day, the upgrades and enhancements they've earned for their virtual characters leave with them. New lungs to breathe poisoned air, skin that won't burn under the sun are great and everything… but Miguel, born as broken as the earth, needs a new heart–and soon–if he wants any hope of surviving just a little longer.
Then the two Gamerunners announce a competition, with greater rewards and faster progression than ever before, and Miguel thinks his prayers have been answered. All he needs to do is get picked to lead a team, play the game he's spent years getting good at, and ask for his prize when he wins. Simple, really.
At first, things seem to go according to plan. Mostly, anyway. Inside his Cube, with his new team–including his best friend–at his back, Miguel begins his quest. He plays recklessly, even dangerously, for someone whose most vital organ could give up at any moment, but his desperation makes him play better than ever. The eyes of the world are on him, watching through status updates and live feeds, betting on his chances. With greater rewards, though, come greater risks, and the Gamerunners seem to delight at surprising the competitors at every turn. As he ventures deeper into a world that blends the virtual and the real to an unsettling degree, Miguel begins to wonder just why the game was invented at all, and whether its stakes could be even higher than life and death. "
"Princess Sepora of Serubel is the last Forger in all the five kingdoms. The spectorium she creates provides energy for all, but now her father has found a way to weaponize it, and his intentions to incite war force her to flee his grasp. She escapes across enemy lines into the kingdom of Theoria, but her plans to hide are thwarted when she is captured and placed in the young king's servitude.
Tarik has just taken over rulership of Theoria, and must now face a new plague sweeping through his kingdom and killing his citizens. The last thing he needs is a troublesome servant vying for his attention. But Mistress Sepora will not be ignored. When the two finally meet face-to-face, they form an unlikely bond that complicates life in ways neither of them could have imagined.
Sepora's gift may be able to save Tarik's kingdom. But should she risk exposing herself and her growing feelings for her nemesis?"
"Moving to a space station at the edge of the galaxy was always going to be the death of Hanna's social life. Nobody said it might actually get her killed.
The sci-fi saga that began with the breakout bestseller Illuminae continues on board the Jump Station Heimdall, where two new characters will confront the next wave of the BeiTech assault.
Hanna is the station captain's pampered daughter; Nik the reluctant member of a notorious crime family. But while the pair are struggling with the realities of life aboard the galaxy's most boring space station, little do they know that Kady Grant and the Hypatia are headed right toward Heimdall, carrying news of the Kerenza invasion.
When an elite BeiTech strike team invades the station, Hanna and Nik are thrown together to defend their home. But alien predators are picking off the station residents one by one, and a malfunction in the station's wormhole means the space-time continuum might be ripped in two before dinner. Soon Hanna and Nik aren't just fighting for their own survival; the fate of everyone on the Hypatia—and possibly the known universe—is in their hands.
But relax. They've totally got this. They hope.
Once again told through a compelling dossier of emails, IMs, classified files, transcripts, and schematics, Gemina raises the stakes of the Illuminae Files, hurling readers into an enthralling new story that will leave them breathless."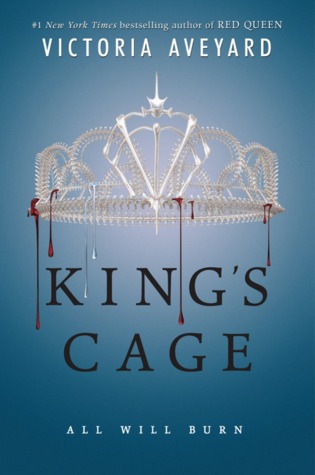 "In this breathless third installment to Victoria Aveyard's bestselling Red Queen series, allegiances are tested on every side. And when the Lightning Girl's spark is gone, who will light the way for the rebellion?
Mare Barrow is a prisoner, powerless without her lightning, tormented by her lethal mistakes. She lives at the mercy of a boy she once loved, a boy made of lies and betrayal. Now a king, Maven Calore continues weaving his dead mother's web in an attempt to maintain control over his country—and his prisoner.
As Mare bears the weight of Silent Stone in the palace, her once-ragtag band of newbloods and Reds continue organizing, training, and expanding. They prepare for war, no longer able to linger in the shadows. And Cal, the exiled prince with his own claim on Mare's heart, will stop at nothing to bring her back.
When blood turns on blood, and ability on ability, there may be no one left to put out the fire—leaving Norta as Mare knows it to burn all the way down."
"Lyra
From a distance, the Haven Institute, tucked away on a private island off the coast of Florida, looks serene and even beautiful. But up close the locked doors, military guards, and biohazard suits tell a different story. In truth, it is a clandestine research facility where thousands of replicas, or human models, are born, raised, and observed.
But when a surprise attack is launched on Haven, two of its young experimental subjects—Lyra, or 24, and the boy known only as 72—manage to escape. As they make their way through a new and menacing environment, they meet a stranger named Gemma, who has embarked on a perilous quest of her own. And as Lyra tries to understand Haven's purpose, she uncovers earth-shattering secrets that will change the lives of both girls.
Gemma
Gemma has been in and out of hospitals her whole life. A sickly child, she has grown into a lonely adolescent whose life is circumscribed by home, school, and her best friend, April.
But after she is nearly abducted by a stranger claiming to know her, Gemma starts to investigate her family's past and discovers her father's mysterious connection to the secretive Haven research facility. Hungry for answers, she travels to Florida, only to stumble upon two human models, or replicas, 24 and 72—and a completely new set of questions. As Gemma tries to unravel the mysteries of Haven, she learnes terrible truths about herself and her family that will threaten to destroy everything she loves.
Two girls, two stories, one novel.
While the stories of Gemma and Lyra mirror each other, each contains revelations critically important to the other story. Their narratives can be read separately or in alternating chapters."
"

The beast raged; it punctured the air with its spite. But the girl was fiercer.




Tea is different from the other witches in her family. Her gift for necromancy makes her a bone witch, who are feared and ostracized in the kingdom. For theirs is a powerful, elemental magic that can reach beyond the boundaries of the living—and of the human.




Great power comes at a price, forcing Tea to leave her homeland to train under the guidance of an older, wiser bone witch. There, Tea puts all of her energy into becoming an asha, learning to control her elemental magic and those beasts who will submit by no other force. And Tea must be strong—stronger than she even believes possible. Because war is brewing in the eight kingdoms, war that will threaten the sovereignty of her homeland…and threaten the very survival of those she loves.

"




"

She's more gunpowder than girl—and the fate of the desert lies in her hands.




Mortals rule the desert nation of Miraji, but mystical beasts still roam the wild and barren wastes, and rumor has it that somewhere, djinni still practice their magic. But there's nothing mystical or magical about Dustwalk, the dead-end town that Amani can't wait to escape from.




Destined to wind up "wed or dead," Amani's counting on her sharpshooting skills to get her out of Dustwalk. When she meets Jin, a mysterious and devastatingly handsome foreigner, in a shooting contest, she figures he's the perfect escape route. But in all her years spent dreaming of leaving home, she never imagined she'd gallop away on a mythical horse, fleeing the murderous Sultan's army, with a fugitive who's wanted for treason. And she'd never have predicted she'd fall in love with him... or that he'd help her unlock the powerful truth of who she really is.

"


"

Passage, n.

i. A brief section of music composed of a series of notes and flourishes.

ii. A journey by water; a voyage.

iii. The transition from one place to another, across space and time.




In one devastating night, violin prodigy Etta Spencer loses everything she knows and loves. Thrust into an unfamiliar world by a stranger with a dangerous agenda, Etta is certain of only one thing: she has traveled not just miles but years from home. And she's inherited a legacy she knows nothing about from a family whose existence she's never heard of. Until now.




Nicholas Carter is content with his life at sea, free from the Ironwoods—a powerful family in the colonies—and the servitude he's known at their hands. But with the arrival of an unusual passenger on his ship comes the insistent pull of the past that he can't escape and the family that won't let him go so easily. Now the Ironwoods are searching for a stolen object of untold value, one they believe only Etta, Nicholas' passenger, can find. In order to protect her, he must ensure she brings it back to them—whether she wants to or not.




Together, Etta and Nicholas embark on a perilous journey across centuries and continents, piecing together clues left behind by the traveler who will do anything to keep the object out of the Ironwoods' grasp. But as they get closer to the truth of their search, and the deadly game the Ironwoods are playing, treacherous forces threaten to separate Etta not only from Nicholas but from her path home... forever.

"
What books made your Top Ten

?