Hosted by the lovelies over at
The Broke and the Bookish
! I love their amazing ideas and seeing how many people participate each week!
Today's Top Ten is: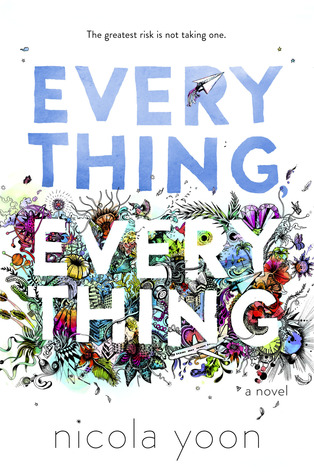 "My disease is as rare as it is famous. Basically, I'm allergic to the world. I don't leave my house, have not left my house in seventeen years. The only people I ever see are my mom and my nurse, Carla.

But then one day, a moving truck arrives next door. I look out my window, and I see him. He's tall, lean and wearing all black—black T-shirt, black jeans, black sneakers, and a black knit cap that covers his hair completely. He catches me looking and stares at me. I stare right back. His name is Olly.


Maybe we can't predict the future, but we can predict some things. For example, I am certainly going to fall in love with Olly. It's almost certainly going to be a disaster."
"For Tara Krishnan, navigating Brierly, the academically rigorous prep school she attends on scholarship, feels overwhelming and impossible. Her junior year begins in the wake of a startling discovery: A message from an alternate Earth, light years away, is intercepted by NASA. This means that on another planet, there is another version of Tara, a Tara who could be living better, burning brighter, because of tiny differences in her choices.
As the world lights up with the knowledge of Terra Nova, the mirror planet, Tara's life on Earth begins to change. At first, small shifts happen, like attention from Nick Osterman, the most popular guy at Brierly, and her mother playing hooky from work to watch the news all day. But eventually those small shifts swell, the discovery of Terra Nova like a black hole, bending all the light around it.
As a new era of scientific history dawns and Tara's life at Brierly continues its orbit, only one thing is clear: Nothing on Earth--and for Tara--will ever be the same again."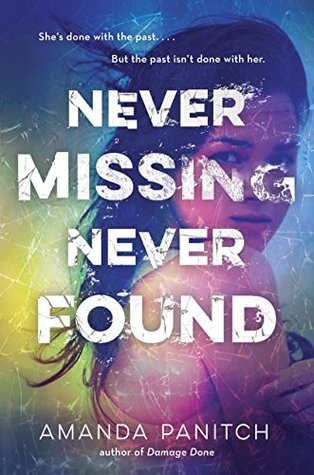 "A juicy thriller about a girl who returned from the missing. . . . Hand to fans of We Were Liars, Bone Gap, and Vanishing Girls.
Some choices change everything. Scarlett chose to run. And the consequences will be deadly.
Stolen from her family as a young girl, Scarlett was lucky enough to eventually escape her captor. Now a teen, she's starting a summer job at an amusement park. There are cute boys, new friends, and the chance to finally have a normal life.
Her first day on the job, Scarlett is shocked to discover that a girl from the park has gone missing. Old memories come rushing back. And now as she meets her new coworkers, one of the girls seems strangely familiar. When Scarlett chose to run all those years ago, what did she set into motion? And when push comes to shove, how far will she go to uncover the truth . . . before it's too late?"
"ONE CHOICE.
TWO REALMS.
NO SECOND CHANCE.
Tenley "Ten" Lockwood is an average seventeen-year-old girl…who has spent the past thirteen months locked inside the Prynne Asylum. The reason? Not her obsession with numbers, but her refusal to let her parents choose where she'll live—after she dies.
There is an eternal truth most of the world has come to accept: Firstlife is merely a dress rehearsal, and real life begins after death.
In the Everlife, two realms are in power: Troika and Myriad, longtime enemies and deadly rivals. Both will do anything to recruit Ten, including sending their top Laborers to lure her to their side. Soon, Ten finds herself on the run, caught in a wild tug-of-war between the two realms who will do anything to win the right to her soul. Who can she trust? And what if the realm she's drawn to isn't home to the boy she's falling for? She just has to stay alive long enough to make a decision…"
"She is the most powerful Jinni of all. He is a boy from the streets. Their love will shake the world...
When Aladdin discovers Zahra's jinni lamp, Zahra is thrust back into a world she hasn't seen in hundreds of years—a world where magic is forbidden and Zahra's very existence is illegal. She must disguise herself to stay alive, using ancient shape-shifting magic, until her new master has selected his three wishes.
But when the King of the Jinn offers Zahra a chance to be free of her lamp forever, she seizes the opportunity—only to discover she is falling in love with Aladdin. When saving herself means betraying him, Zahra must decide once and for all: is winning her freedom worth losing her heart?
As time unravels and her enemies close in, Zahra finds herself suspended between danger and desire in this dazzling retelling of Aladdin from acclaimed author Jessica Khoury. "
"Princess Sepora of Serubel is the last Forger in all the five kingdoms. The spectorium she creates provides energy for all, but now her father has found a way to weaponize it, and his intentions to incite war force her to flee his grasp. She escapes across enemy lines into the kingdom of Theoria, but her plans to hide are thwarted when she is captured and placed in the young king's servitude.
Tarik has just taken over rulership of Theoria, and must now face a new plague sweeping through his kingdom and killing his citizens. The last thing he needs is a troublesome servant vying for his attention. But Mistress Sepora will not be ignored. When the two finally meet face-to-face, they form an unlikely bond that complicates life in ways neither of them could have imagined.
Sepora's gift may be able to save Tarik's kingdom. But should she risk exposing herself and her growing feelings for her nemesis?"
"Being human is her greatest strength.
Sixteen-year-old Frost understands why she's spent her entire life in an abandoned apartment building. The ruined streets below are hunting grounds for rogue robots and Eaters.
She understands why she's never met a human besides her father. She even understands why he forbids her to look for medicine for her dying pet. But the thing is, it's not her real father giving the orders…
It's his memories.
Before he died, Frost's father uploaded his consciousness into their robot servant. But the technology malfunctioned, and now her father fades in and out. So when Frost learns that there might be medicine on the other side of the ravaged city, she embarks on a dangerous journey to save the one living creature she loves.
With only a robot as a companion, Frost must face terrors of all sorts, from outrunning the vicious Eaters…to talking to the first boy she's ever set eyes on. But can a girl who's only seen the world through books and dusty windows survive on her own? Or will her first journey from home be her last?"
"

This morning, Kady thought breaking up with Ezra was the hardest thing she'd have to do.




This afternoon, her planet was invaded.




The year is 2575, and two rival megacorporations are at war over a planet that's little more than an ice-covered speck at the edge of the universe. Too bad nobody thought to warn the people living on it. With enemy fire raining down on them, Kady and Ezra—who are barely even talking to each other—are forced to fight their way onto an evacuating fleet, with an enemy warship in hot pursuit.




But their problems are just getting started. A deadly plague has broken out and is mutating, with terrifying results; the fleet's AI, which should be protecting them, may actually be their enemy; and nobody in charge will say what's really going on. As Kady hacks into a tangled web of data to find the truth, it's clear only one person can help her bring it all to light: the ex-boyfriend she swore she'd never speak to again.




Told through a fascinating dossier of hacked documents—including emails, schematics, military files, IMs, medical reports, interviews, and more—Illuminae is the first book in a heart-stopping, high-octane trilogy about lives interrupted, the price of truth, and the courage of everyday heroes.

"




"

This is a world divided by blood – red or silver.




The Reds are commoners, ruled by a Silver elite in possession of god-like superpowers. And to Mare Barrow, a seventeen-year-old Red girl from the poverty-stricken Stilts, it seems like nothing will ever change.




That is, until she finds herself working in the Silver Palace. Here, surrounded by the people she hates the most, Mare discovers that, despite her red blood, she possesses a deadly power of her own. One that threatens to destroy the balance of power.




Fearful of Mare's potential, the Silvers hide her in plain view, declaring her a long-lost Silver princess, now engaged to a Silver prince. Despite knowing that one misstep would mean her death, Mare works silently to help the Red Guard, a militant resistance group, and bring down the Silver regime.




But this is a world of betrayal and lies, and Mare has entered a dangerous dance – Reds against Silvers, prince against prince, and Mare against her own heart.

"




"Natasha: I'm a girl who believes in science and facts. Not fate. Not destiny. Or dreams that will never come true. I'm definitely not the kind of girl who meets a cute boy on a crowded New York City street and falls in love with him. Not when my family is twelve hours away from being deported to Jamaica. Falling in love with him won't be my story.




Daniel: I've always been the good son, the good student, living up to my parents' high expectations. Never the poet. Or the dreamer. But when I see her, I forget about all that. Something about Natasha makes me think that fate has something much more extraordinary in store—for both of us.




The Universe: Every moment in our lives has brought us to this single moment. A million futures lie before us. Which one will come true?"



What books made your Top Ten

?