Hosted by the lovelies over at
The Broke and the Bookish
! I love their amazing ideas and seeing how many people participate each week!
Today's Top Ten is:
"What if Peter Pan was a homeless kid just trying to survive, and Wendy flew away for a really good reason?"
Seventeen-year-old Kettle has had his share of adversity. As an orphaned Japanese American struggling to make a life in the aftermath of an event in history not often referred to the internment of Japanese Americans during World War II and the removal of children from orphanages for having "one drop of Japanese blood in them" things are finally looking up. He has his hideout in an abandoned subway tunnel, a job, and his gang of Lost Boys.
Desperate to run away, the world outside her oppressive brownstone calls to naive, eighteen-year-old Nora the privileged daughter of a controlling and violent civil rights lawyer who is building a compensation case for the interned Japanese Americans. But she is trapped, enduring abuse to protect her younger sister Frankie and wishing on the stars every night for things to change.
For months, they've lived side by side, their paths crossing yet never meeting. But when Nora is nearly killed and her sister taken away, their worlds collide as Kettle, grief stricken at the loss of a friend, angrily pulls Nora from her window.
In her honeyed eyes, Kettle sees sadness and suffering. In his, Nora sees the chance to take to the window and fly away.
Set in 1953, Nora & Kettle explores the collision of two teenagers facing extraordinary hardship. Their meeting is inevitable, devastating, and ultimately healing. Their stories, "a collection of events, are each on their own harmless. But together, one after the other, they change the world."
"Feodor is dead. But he isn't gone.
Every night, Josh's dreams are full of his memories—his life, his inventions, and his descent into madness. With her best friend still in a coma, her boyfriend traumatized by his near-death experience, and her abilities as the True Dream Walker nowhere to be found, the temptation to use Feodor's ideas to her own advantage is almost irresistible.
As her grandfather schemes to take control of the dream-walker government, Josh and Will join forces with a deposed princess against him. But they'll need help from both their friends and their enemies to stop Peregrine this time, and ultimately Josh will have to choose between saving the world and saving her relationship with Will."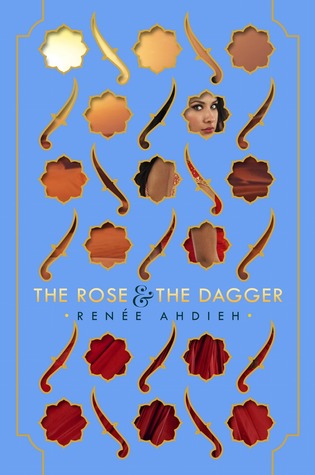 "The darker the sky, the brighter the stars.
In a land on the brink of war, Shahrzad is forced from the arms of her beloved husband, the Caliph of Khorasan. She once thought Khalid a monster—a merciless killer of wives, responsible for immeasurable heartache and pain—but as she unraveled his secrets, she found instead an extraordinary man and a love she could not deny. Still, a curse threatens to keep Shazi and Khalid apart forever.
Now she's reunited with her family, who have found refuge in the desert, where a deadly force is gathering against Khalid—a force set on destroying his empire and commanded by Shazi's spurned childhood sweetheart. Trapped between loyalties to those she loves, the only thing Shazi can do is act. Using the burgeoning magic within her as a guide, she strikes out on her own to end both this terrible curse and the brewing war once and for all. But to do it, she must evade enemies of her own to stay alive.
The saga that began with The Wrath and the Dawn takes its final turn as Shahrzad risks everything to find her way back to her one true love again."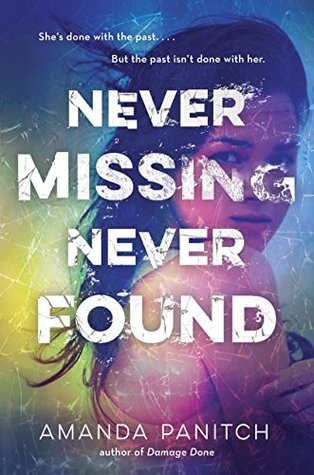 "A juicy thriller about a girl who returned from the missing. . . . Hand to fans of We Were Liars, Bone Gap, and Vanishing Girls.
Some choices change everything. Scarlett chose to run. And the consequences will be deadly.
Stolen from her family as a young girl, Scarlett was lucky enough to eventually escape her captor. Now a teen, she's starting a summer job at an amusement park. There are cute boys, new friends, and the chance to finally have a normal life.
Her first day on the job, Scarlett is shocked to discover that a girl from the park has gone missing. Old memories come rushing back. And now as she meets her new coworkers, one of the girls seems strangely familiar. When Scarlett chose to run all those years ago, what did she set into motion? And when push comes to shove, how far will she go to uncover the truth . . . before it's too late? "
"She is the most powerful Jinni of all. He is a boy from the streets. Their love will shake the world...
When Aladdin discovers Zahra's jinni lamp, Zahra is thrust back into a world she hasn't seen in hundreds of years—a world where magic is forbidden and Zahra's very existence is illegal. She must disguise herself to stay alive, using ancient shape-shifting magic, until her new master has selected his three wishes.
But when the King of the Jinn offers Zahra a chance to be free of her lamp forever, she seizes the opportunity—only to discover she is falling in love with Aladdin. When saving herself means betraying him, Zahra must decide once and for all: is winning her freedom worth losing her heart?
As time unravels and her enemies close in, Zahra finds herself suspended between danger and desire in this dazzling retelling of Aladdin from acclaimed author Jessica Khoury."
"Paraffin, Vermont, is known the world over as home to the Grosholtz Candle Factory. But behind the sunny retail space bursting with overwhelming scents and homemade fudge, seventeen-year-old Poppy Palladino discovers something dark and unsettling: a back room filled with dozens of startlingly life-like wax sculptures, crafted by one very strange old lady. Poppy hightails it home, only to be shocked when one of the figures—a teenage boy who doesn't seem to know what he is—jumps naked and screaming out of the trunk of her car. She tries to return him to the candle factory, but before she can, a fire destroys the mysterious workshop—and the old woman is nowhere to be seen.
With the help of the wax boy, who answers to the name Dud, Poppy resolves to find out who was behind the fire. But in the course of her investigation, she discovers that things in Paraffin aren't always as they seem, that the Grosholtz Candle Factory isn't as pure as its reputation—and that some of the townspeople she's known her entire life may not be as human as they once were. In fact, they're starting to look a little . . . waxy. Can Poppy and Dud extinguish the evil that's taking hold of their town before it's too late?"
"The automa Pinocchio has always been duty-bound to serve in the floating palace of Venice's emperor. So when Pinocchio finds himself locked in a trunk and delivered to a new master - a wanted criminal and alchemist named Geppetto - he is curious about everything around him. But most curious is the way Pinocchio seems to be changing from a wooden servant into a living, human boy. Before Geppetto and Pinocchio can uncover the mystery surrounding the automa's transformation, Pinocchio is stolen away. Determined to find Geppetto again, Pinocchio begins a harrowing journey across the Empire, where danger in the form of half-beast outlaws and winged airmen abounds for a lost automa.
Meanwhile, Princess Lazuli, the daughter of the ruler of a magical kingdom called Abaton, is also on a quest through the emperor's territory. Her father, Prester John, has been captured by the Venetian Empire, and Lazuli is desperate to rescue him. With the emperor's airmen closing in fast, Lazuli learns the only hope for saving her father-and her beloved home-lies in Pinocchio and Geppetto."
"The Darkest Corners is a psychological thriller about the lies little girls tell, and the deadly truths those lies become.




There are ghosts around every corner in Fayette, Pennsylvania. Tessa left when she was nine and has been trying ever since not to think about it after what happened there that last summer. Memories of things so dark will burn themselves into your mind if you let them.




Callie never left. She moved to another house, so she doesn't have to walk those same halls, but then Callie always was the stronger one. She can handle staring into the faces of her demons—and if she parties hard enough, maybe one day they'll disappear for good.




Tessa and Callie have never talked about what they saw that night. After the trial, Callie drifted and Tessa moved, and childhood friends just have a way of losing touch.




But ever since she left, Tessa has had questions. Things have never quite added up. And now she has to go back to Fayette—to Wyatt Stokes, sitting on death row; to Lori Cawley, Callie's dead cousin; and to the one other person who may be hiding the truth.




Only the closer Tessa gets to the truth, the closer she gets to a killer—and this time, it won't be so easy to run away."




"If there's one thing Mare Barrow knows, it's that she's different.




Mare Barrow's blood is red—the color of common folk—but her Silver ability, the power to control lightning, has turned her into a weapon that the royal court tries to control.




The crown calls her an impossibility, a fake, but as she makes her escape from Maven, the prince—the friend—who betrayed her, Mare uncovers something startling: she is not the only one of her kind.




Pursued by Maven, now a vindictive king, Mare sets out to find and recruit other Red-and-Silver fighters to join in the struggle against her oppressors.




But Mare finds herself on a deadly path, at risk of becoming exactly the kind of monster she is trying to defeat.




Will she shatter under the weight of the lives that are the cost of rebellion? Or have treachery and betrayal hardened her forever?




The electrifying next installment in the Red Queen series escalates the struggle between the growing rebel army and the blood-segregated world they've always known—and pits Mare against the darkness that has grown in her soul."






"How do you punish an immortal?




By making him human.




After angering his father Zeus, the god Apollo is cast down from Olympus. Weak and disorientated, he lands in New York City as a regular teenage boy. Now, without his godly powers, the four-thousand-year-old deity must learn to survive in the modern world until he can somehow find a way to regain Zeus's favour.




But Apollo has many enemies—gods, monsters and mortals who would love to see the former Olympian permanently destroyed. Apollo needs help, and he can think of only one place to go... an enclave of modern demigods known as Camp Half-Blood."


What books made your Top Ten

?