Here are a few books that I am most looking forward to buying that are being released this week!
"

Long before she was the terror of Wonderland — the infamous Queen of Hearts — she was just a girl who wanted to fall in love.
Catherine may be one of the most desired girls in Wonderland, and a favorite of the yet-unmarried King of Hearts, but her interests lie elsewhere. A talented baker, all she wants is to open a shop with her bet friend and supply the Kingdom of Hearts with delectable pastries and confections. But according to her mother, such a goal is unthinkable for the young woman who could be the next Queen.
At a royal ball where Cath is expected to receive the king's marriage proposal, she meets Jest, the handsome and mysterious court joker. For the first time, she feels the pull of true attraction. At the risk of offending the King and infuriating her parents, she and Jest enter into an intense, secret courtship.
Cath is determined to define her own destiny and fall in love on her terms. But in a land thriving with magic, madness, and monsters, fate has other plans.

"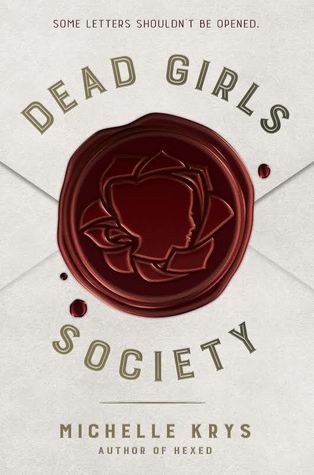 "

You are cordially invited to participate in a game of thrills and dares. Tell no one, and come alone. If you dare.
Hope is sick of everyone treating her like she's breakable. Sure, she has cystic fibrosis (basically really bad lungs), but she's tired of being babied by her mom and her overprotective best friend, Ethan, not to mention worrying about paying for her expensive medication and how she's going to afford college. And she's bored with life in her run-down New Orleans suburb.
When an invitation arrives from a mysterious group that calls itself the Society, Hope jumps at the chance for some excitement. This could be her ticket out. All she has to do is complete a few dares and she might win some real money.
But the Society isn't all it seems . . . and soon Hope finds that playing the game isn't a choice—it's a requirement.

"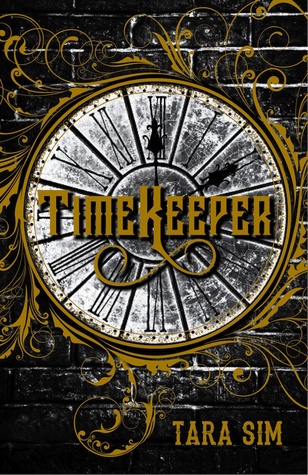 "

Two o'clock was missing.
In an alternate Victorian world controlled by clock towers, a damaged clock can fracture time—and a destroyed one can stop it completely.
It's a truth that seventeen-year-old clock mechanic Danny Hart knows all too well; his father has been trapped in a Stopped town east of London for three years. Though Danny is a prodigy who can repair not only clockwork, but the very fabric of time, his fixation with staging a rescue is quickly becoming a concern to his superiors.
And so they assign him to Enfield, a town where the tower seems to be forever plagued with problems. Danny's new apprentice both annoys and intrigues him, and though the boy is eager to work, he maintains a secretive distance. Danny soon discovers why: he is the tower's clock spirit, a mythical being that oversees Enfield's time. Though the boys are drawn together by their loneliness, Danny knows falling in love with a clock spirit is forbidden, and means risking everything he's fought to achieve.
But when a series of bombings at nearby towers threaten to Stop more cities, Danny must race to prevent Enfield from becoming the next target or he'll not only lose his father, but the boy he loves, forever.

"
What books are you most looking forward to reading this week?