Hosted by the lovelies over at
The Broke and the Bookish
! I love their amazing ideas and seeing how many people participate each week!
Today's Top Ten is:
""Miss Rook, I am not an occultist," Jackaby said. "I have a gift that allows me to see truth where others see the illusion--and there are many illusions. All the world's a stage, as they say, and I seem to have the only seat in the house with a view behind the curtain."

Newly arrived in New Fiddleham, New England, 1892, and in need of a job, Abigail Rook meets R. F. Jackaby, an investigator of the unexplained with a keen eye for the extraordinary--including the ability to see supernatural beings. Abigail has a gift for noticing ordinary but important details, which makes her perfect for the position of Jackaby's assistant. On her first day, Abigail finds herself in the midst of a thrilling case: A serial killer is on the loose. The police are convinced it's an ordinary villain, but Jackaby is certain it's a nonhuman creature, whose existence the police--with the exception of a handsome young detective named Charlie Cane--deny.


Doctor Who meets Sherlock in William Ritter's debut novel, which features a detective of the paranormal as seen through the eyes of his adventurous and intelligent assistant in a tale brimming with cheeky humor and a dose of the macabre."
"Joshlyn Weaver has always lived with a big secret. Ordinary kids spend their free time going to the movies, hanging out with friends, and searching on the internet.
But for her, an evening at home usually means entering people's dreams. For many generations, her family has been part of a very powerful and very secretive society of dream walkers. Tasked with the responsibility of lowering the world's general anxiety — which only leads to war and strife in the waking world — their job has always been to stop nightmares before they go too far.
By stopping nightmares while sleeping, they help to stop nightmares in real life.
But when an ancient feud within the dream walker society resurfaces right when a seemingly unconnected series of very strange and very scary events start occurring during her dream walks, Josh finds herself in a race against time. The one true dream walker has never been known. Could she be the one?"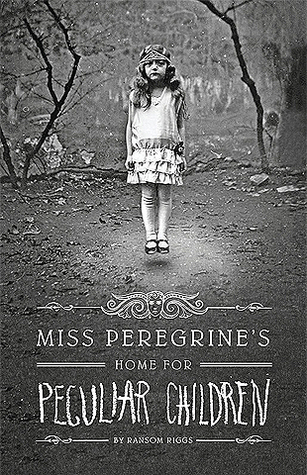 "A mysterious island. An abandoned orphanage. A strange collection of curious photographs.
A horrific family tragedy sets sixteen-year-old Jacob journeying to a remote island off the coast of Wales, where he discovers the crumbling ruins of Miss Peregrine's Home for Peculiar Children. As Jacob explores its abandoned bedrooms and hallways, it becomes clear that the children were more than just peculiar. They may have been dangerous. They may have been quarantined on a deserted island for good reason. And somehow—impossible though it seems—they may still be alive.
A spine-tingling fantasy illustrated with haunting vintage photography, Miss Peregrine's Home for Peculiar Children will delight adults, teens, and anyone who relishes an adventure in the shadows."
"Dragons exist. They're ferocious. And they're smart: Before they were killed off by slayer-knights, they rendered a select group of eggs dormant, so their offspring would survive. Only a handful of people know about this, let alone believe it – these "Slayers" are descended from the original knights, and are now a diverse group of teens that includes Tori, a smart but spoiled senator's daughter who didn't sign up to save the world.
The dragon eggs have fallen into the wrong hands. The Slayers must work together to stop the eggs from hatching. They will fight; they will fall in love. But will they survive?"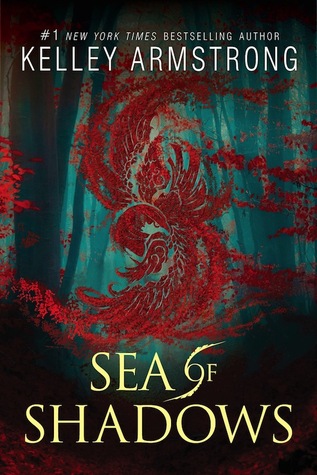 "In the Forest of the Dead, where the empire's worst criminals are exiled, twin sisters Moria and Ashyn are charged with a dangerous task. For they are the Keeper and the Seeker, and each year they must quiet the enraged souls of the damned.
Only this year, the souls will not be quieted.
Ambushed and separated by an ancient evil, the sisters' journey to find each other sends them far from the only home they've ever known. Accompanied by a stubborn imperial guard and a dashing condemned thief, the girls cross a once-empty wasteland, now filled with reawakened monsters of legend, as they travel to warn the emperor. But a terrible secret awaits them at court—one that will alter the balance of their world forever."
"An epic battle between good and evil...
Before he knew about the Roses, 16-year-old Jack lived an unremarkable life in the small Ohio town of Trinity. Only the medicine he has to take daily and the thick scar above his heart set him apart from the other high schoolers. Then one day Jack skips his medicine. Suddenly, he is stronger, fiercer, and more confident than ever before. And it feels great - until he loses control of his own strength and nearly kills another player during soccer team tryouts.
Soon, Jack learns the startling truth about himself: he is Weirlind, part of an underground society of magical people who live among us. At their helm sits the feuding houses of the Red Rose and the White Rose, whose power is determined by playing The Game - a magical tournament in which each house sponsors a warrior to fight to the death. The winning house rules the Weir.
As if his bizarre heritage isn't enough, Jack finds out that he's not just another member of Weirlind - he's one of the last of the warriors - at a time when both houses are scouting for a player."
"The day the rains came was like any other, blistering air coating the canyon in a heavy stillness....
Just as the rains come after ten long, dry years, a young wizard, Wayland North, appears, to whisk Sydelle Mirabil away from her desert village. North needs an assistant, and Sydelle is eager to see the country - and to join him on his quest to stop the war that surely will destroy her home. But North has secrets - about himself, about why he chose Sydelle, about his real reasons for the journey. What does he want from her? And why does North's sworn enemy seem fascinated by Sydelle himself?
Through a journey that spans a country, magic and hard-won romance are woven together with precision and brilliant design by a first-time novelist."
"Kate Weston can piece together most of the bash at John Doone's house: shots with Stacey Stallard, Ben Cody taking her keys and getting her home early—the feeling that maybe he's becoming more than just the guy she's known since they were kids.
But when a picture of Stacey passed out over Deacon Mills's shoulder appears online the next morning, Kate suspects she doesn't have all the details. When Stacey levels charges against four of Kate's classmates, the whole town erupts into controversy. Facts that can't be ignored begin to surface, and every answer Kate finds leads back to the same question: Where was Ben when a terrible crime was committed?
This story—inspired by real events—from debut novelist Aaron Hartzler takes an unflinching look at silence as a form of complicity. It's a book about the high stakes of speaking up, and the razor thin line between guilt and innocence that so often gets blurred, one hundred and forty characters at a time.
"
"The Darkest Corners is a psychological thriller about the lies little girls tell, and the deadly truths those lies become.
There are ghosts around every corner in Fayette, Pennsylvania. Tessa left when she was nine and has been trying ever since not to think about it after what happened there that last summer. Memories of things so dark will burn themselves into your mind if you let them.
Callie never left. She moved to another house, so she doesn't have to walk those same halls, but then Callie always was the stronger one. She can handle staring into the faces of her demons—and if she parties hard enough, maybe one day they'll disappear for good.
Tessa and Callie have never talked about what they saw that night. After the trial, Callie drifted and Tessa moved, and childhood friends just have a way of losing touch.
But ever since she left, Tessa has had questions. Things have never quite added up. And now she has to go back to Fayette—to Wyatt Stokes, sitting on death row; to Lori Cawley, Callie's dead cousin; and to the one other person who may be hiding the truth.
Only the closer Tessa gets to the truth, the closer she gets to a killer—and this time, it won't be so easy to run away."
"Some choices change everything. Scarlett chose to run. And the consequences will be deadly.




Stolen from her family as a young girl, Scarlett was lucky enough to eventually escape her captor. Now a teen, she's starting a summer job at an amusement park. There are cute boys, new friends, and the chance to finally have a normal life.




Her first day on the job, Scarlett is shocked to discover that a girl from the park has gone missing. Old memories come rushing back. And now as she meets her new coworkers, one of the girls seems strangely familiar. When Scarlett chose to run all those years ago, what did she set into motion? And when push comes to shove, how far will she go to uncover the truth . . . before it's too late?"



What books made your Top Ten

?