Here are a few books that I am most looking forward to buying that are being released this week! There's quite a few this week.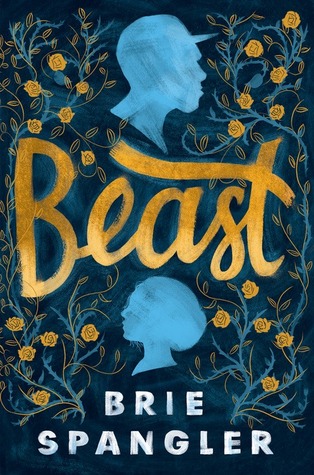 "

Tall, meaty, muscle-bound, and hairier than most throw rugs, Dylan doesn't look like your average fifteen-year-old, so, naturally, high school has not been kind to him. To make matters worse, on the day his school bans hats (his preferred camouflage), Dylan goes up on his roof only to fall and wake up in the hospital with a broken leg—and a mandate to attend group therapy for self-harmers.
Dylan vows to say nothing and zones out at therapy—until he meets Jamie. She's funny, smart, and so stunning, even his womanizing best friend, JP, would be jealous. She's also the first person to ever call Dylan out on his self-pitying and superficiality. As Jamie's humanity and wisdom begin to rub off on Dylan, they become more than just friends. But there is something Dylan doesn't know about Jamie, something she shared with the group the day he wasn't listening. Something that shouldn't change a thing. She is who she's always been—an amazing photographer and devoted friend, who also happens to be transgender. But will Dylan see it that way?

"
"

Cinder meets The Walking Dead in a chilling futuristic fairy tale that will reboot everything you thought about family, love, and what it means to be human.
Sixteen-year-old Frost understands why she's spent her entire life in an abandoned apartment building. The ruined streets below are hunting grounds for rogue robots and Eaters.
She understands why she's never met a human besides her father. She even understands why he forbids her to look for medicine for her dying pet. But the thing is, it's not her real father giving the orders . . .
It's his memories.
Before he died, Frost's father uploaded his consciousness into their robot servant. But the technology malfunctioned, and now her father fades in and out. So when Frost learns that there might be medicine on the other side of the ravaged city, she embarks on a dangerous journey to save the only living creature she loves.
With only a robot as a companion, Frost must face terrors of all sorts, from outrunning the vicious Eaters . . . to talking to the first boy she's ever set eyes on. But can a girl who's only seen the world through books and dusty windows survive on her own?

"
"

It's Boston, 1919, and the Cast Iron club is packed. On stage, hemopaths—whose "afflicted" blood gives them the ability to create illusions through art—captivate their audience. Corinne and Ada have been best friends ever since infamous gangster Johnny Dervish recruited them into his circle. By night they perform for Johnny's crowds, and by day they con Boston's elite. When a job goes wrong and Ada is imprisoned, they realize how precarious their position is. After she escapes, two of the Cast Iron's hires are shot, and Johnny disappears. With the law closing in, Corinne and Ada are forced to hunt for answers, even as betrayal faces them at every turn.

"
What books are you most looking forward to reading this week?