Here are a few books that I am most looking forward to buying that are being released this week! There's quite a few this week.
"

Donald believes he knows all there is to know about seeing. An optometrist in suburban Boston, he is sure that he and his wife, Viv, who runs the local stables, are both devoted to their two children and to each other. Then Mercury—a gorgeous young thoroughbred with a murky past—arrives at Windy Hill and everything changes.
Mercury's owner, Hilary, is a newcomer to town who has enrolled her daughter in riding lessons. When she brings Mercury to board at Windy Hill, everyone is struck by his beauty and prowess, particularly Viv. As she rides him, Viv begins to dream of competing again, embracing the ambitions that she had harbored, and relinquished, as a young woman. Her daydreams soon morph into consuming desire, and her infatuation with the thoroughbred escalates to obsession.
Donald may have 20/20 vision but he is slow to notice how profoundly Viv has changed and how these changes threaten their quiet, secure world. By the time he does, it is too late to stop the catastrophic collision of Viv's ambitions and his own myopia.

"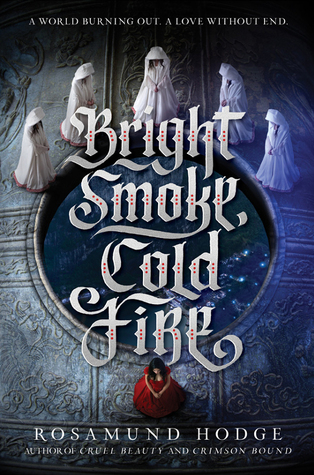 "

When the mysterious fog of the Ruining crept over the world, the living died and the dead rose. Only the walled city of Viyara was left untouched.
The heirs of the city's most powerful—and warring—families, Mahyanai Romeo and Juliet Catresou share a love deeper than duty, honor, even life itself. But the magic laid on Juliet at birth compels her to punish the enemies of her clan—and Romeo has just killed her cousin Tybalt. Which means he must die.
Paris Catresou has always wanted to serve his family by guarding Juliet. But when his ward tries to escape her fate, magic goes terribly wrong—killing her and leaving Paris bound to Romeo. If he wants to discover the truth of what happened, Paris must delve deep into the city, ally with his worst enemy . . . and perhaps turn against his own clan.
Mahyanai Runajo just wants to protect her city—but she's the only one who believes it's in peril. In her desperate hunt for information, she accidentally pulls Juliet from the mouth of death—and finds herself bound to the bitter, angry girl. Runajo quickly discovers Juliet might be the one person who can help her recover the secret to saving Viyara.
Both pairs will find friendship where they least expect it. Both will find that Viyara holds more secrets and dangers than anyone ever expected. And outside the walls, death is waiting. . . .

"
What books are you most looking forward to reading this week?