Here are a few books that I am most looking forward to buying that are being released this week! There's quite a few this week.
"

As a lethal plague sweeps through the land, Ani Mells is shocked when she is unexpectedly captured by the governor's wardens and forced to submit to a test for the deadly Scourge. She is even more surprised when the test results come back positive, and she is sent to Attic Island, a former prison turned refuge -- and quarantine colony -- for the ill. The Scourge's victims, Ani now among them, can only expect to live out short, painful lives there. However, Ani quickly discovers that she doesn't know the whole truth about the Scourge or the Colony. She's been caught in a devious plot, and, with the help of her best friend, Weevil, Ani means to uncover just what is actually going on.
But will she and Weevil survive long enough to do so?

"
"

Nothing in Owen's life has been right since his father died in prison, accused of a crime Owen is certain he didn't commit. Monroe, the IT guy at school, might finally bring Owen the means to clear his father's name by letting him use an Animus — a device that lets users explore the genetic memories buried within their own DNA. The experience brings Owen more than he bargained for. During a simulation, Owen uncovers the existence of an ancient and powerful relic long considered legend — the Trident of Eden. Now two secret organizations will stop at nothing to take possession of this artifact — the Brotherhood of Assassins and the Templar Order. It soon becomes clear to Owen that the only way to save himself is to find the Trident first.
Under the guidance of Monroe, Owen and a group of other teenagers enter a simulation of memories they all share within their DNA: the 1863 draft riots in New York City. Owen and his companions will find themselves tested on the gritty streets of New York, and their experiences in the past will have far-reaching consequences in the present.

"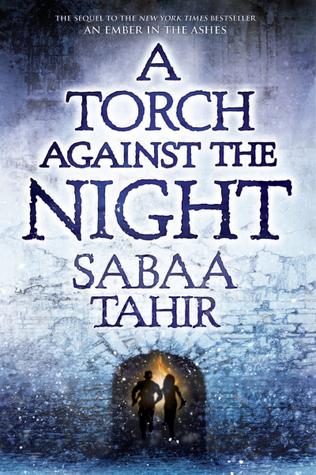 "

A Torch Against the Night takes readers into the heart of the Empire as Laia and Elias fight their way north to liberate Laia's brother from the horrors of Kauf Prison. Hunted by Empire soldiers, manipulated by the Commandant, and haunted by their pasts, Laia and Elias must outfox their enemies and confront the treacherousness of their own hearts.
In the city of Serra, Helene Aquilla finds herself bound to the will of the Empire's twisted new leader, Marcus. When her loyalty is questioned, Helene finds herself taking on a mission to prove herself—a mission that might destroy her, instead.

"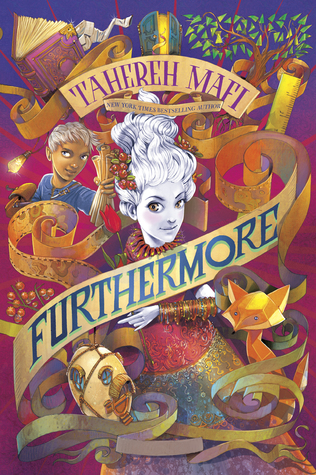 "

There are only three things that matter to twelve-year-old Alice Alexis Queensmeadow: Mother, who wouldn't miss her; magic and color, which seem to elude her; and Father, who always loved her. The day Father disappears from Ferenwood he takes nothing but a ruler with him. But it's been almost three years since then, and Alice is determined to find him. She loves her father even more than she loves adventure, and she's about to embark on one to find the other.
But bringing Father home is no small matter. In order to find him she'll have to travel through the mythical, dangerous land of Furthermore, where down can be up, paper is alive, and left can be both right and very, very wrong. Her only companion is a boy named Oliver whose own magical ability is based in lies and deceit--and with a liar by her side in a land where nothing is as it seems, it will take all of Alice's wits (and every limb she's got) to find Father and return home to Ferenwood in one piece. On her quest to find Father, Alice must first find herself--and hold fast to the magic of love in the face of loss.

"



"

Bristal, an orphaned kitchen maid, lands in a gritty fairy tale gone wrong when she discovers she is an elicromancer with a knack for shape-shifting. An ancient breed of immortal magic beings, elicromancers have been winnowed down to merely two - now three - after centuries of bloody conflict in the realm. Their gifts are fraught with responsibility, and sixteen-year-old Bristal is torn between two paths. Should she vow to seek the good of the world, to protect and serve mortals? Or should she follow the strength of her power, even if it leads to unknown terrors? She draws on her ability to disguise herself as a man to infiltrate a prince's band of soldiers, and masquerades as a fairy godmother to shield a cursed princess, but time is running out. As an army of dark creatures grows closer, Bristal faces a supernatural war. To save the kingdoms, Bristal must find the courage to show her true form.
Building on homages to Cinderella, Sleeping Beauty, Jane Austen's Emma and the Chinese legend of Hua Mulan, Hannah West makes a spectacular debut.

"



What books are you most looking forward to reading this week?