Here are a few books that I am most looking forward to buying that are being released this week! There's quite a few this week.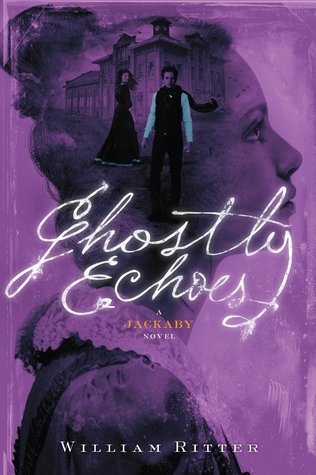 "

Jenny Cavanaugh, the ghostly lady of 926 Augur Lane, has enlisted the investigative services of her fellow residents to solve a decade-old murder—her own. Abigail Rook and her eccentric employer, Detective R. F. Jackaby, dive into the cold case, starting with a search for Jenny's fiancé, who went missing the night she died. But when a new, gruesome murder closely mirrors the events of ten years prior, Abigail and Jackaby realize that Jenny's case isn't so cold after all, and her killer may be far more dangerous than they suspected.
Fantasy and folklore mix with mad science as Abigail's race to unravel the mystery leads her across the cold cobblestones of nineteenth-century New England, down to the mythical underworld, and deep into her colleagues' grim histories to battle the most deadly foe she has ever faced.

"
"

Three friends find themselves plunged into a world of quantum physics, a rare disease, and a mysterious fact about a real-life global catastrophe.
Twelve-year-old Zak Killian is hearing a voice. Could it be a guardian angel? A ghost? No, that's crazy. But sometimes the voice is so real. . . . It warns him of danger.
One day Zak is standing on the subway platform when the tunnel starts to fill with water. He sees it before anyone else. The voice warns him to run. His friends Moira and Khalid believe this is more than a premonition, and soon all three find themselves in an alternate universe that is both familiar and seriously strange. As Zak unravels the mystery behind the voice, he faces decisions that may mean the end of their world at home--if they can even get home!
In his most propulsive and heartfelt book yet, acclaimed author Barry Lyga explores the depths of friendship, the bonds of family, and the nature of the universe itself.

"
What books are you most looking forward to reading this week?