Here are a few books that I am most looking forward to buying that are being released this week! There's quite a few this week.
"

A swashbuckling adventure with a dark side for fans of George R.R. Martin and Naomi Novik—when a ship captain is stranded on a deserted island by his mutinous crew, he finds a baby dragon that just might be the key to his salvation…and his revenge.
He only wanted justice. Instead he got revenge.
Jeryon has been the captain of the Comber for over a decade. He knows the rules. He likes the rules. But not everyone on his ship agrees. After a monstrous dragon attacks the galley, the surviving crewmembers decide to take the ship for themselves and give Jeryon and his self-righteous apothecary "the captain's chance": a small boat with no rudder, no sails, and nothing but the clothes on his back to survive on the open sea.
Fighting for their lives against the elements, Jeryon and his companion land on an island that isn't as deserted as they originally thought. They find a baby dragon that, if trained, could be their way home. But as Jeryon and the dragon grow closer, the captain begins to realize that even if he makes it off the island, his old life won't be waiting for him and in order get justice, he'll have to take it for himself.
From a Pushcart Prize–nominated poet and speculative short story writer, The Dragon Round combines a rich world, desperate characters, and gorgeous, literary fiction into a timeless tale of revenge.

"
"

Seventeen-year-old Serena isn't human. She is a bad blood, and in the city of Vendona, bad bloods are executed. In the last moments before she faces imminent death, a prison guard aids her escape and sparks a revolt. Back on the streets determined to destroy her kind, Serena is spared by a fellow bad blood named Daniel. His past tragedies are as equally mysterious as her connection to them.
Unbeknownst to the two, this connection is the key to winning the election for bad bloods' rights to be seen as human again. But Serena is the only one who can secure Vendona's vote. Now, Daniel must unite with her before all hope is lost and bad bloods are eradicated, even if it means exposing secrets worse than death itself. United or not, a city will fight, rain will fall, and all will be threatened by star-crossed love and political corruption.

"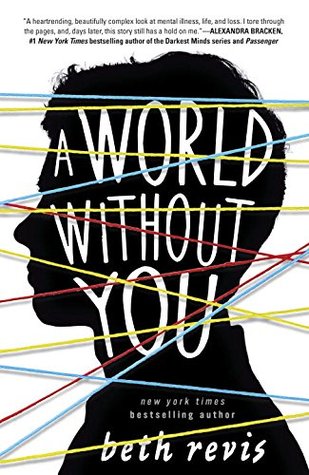 "

Seventeen-year-old Bo has always had delusions that he can travel through time. When he was ten, Bo claimed to have witnessed the Titanic hit an iceberg, and at fifteen, he found himself on a Civil War battlefield, horrified by the bodies surrounding him. So when his concerned parents send him to a school for troubled youth, Bo assumes he knows the truth: that he's actually attending Berkshire Academy, a school for kids who, like Bo, have "superpowers."
At Berkshire, Bo falls in love with Sofia, a quiet girl with a tragic past and the superpower of invisibility. Sofia helps Bo open up in a way he never has before. In turn, Bo provides comfort to Sofia, who lost her mother and two sisters at a very young age.
But even the strength of their love isn't enough to help Sofia escape her deep depression. After she commits suicide, Bo is convinced that she's not actually dead. He believes that she's stuck somewhere in time — that he somehow left her in the past, and now it's his job to save her.

"
"

In Puck's Gulch, sixteen-year-olds undergo a dangerous trial known as the Quest. During a time of magic, Fate hands out tokens and omens based on their behavior. Zander trusts Fate. Alexa only trusts herself. Now, Fate has given them each a special gift—Zander sees secrets he doesn't want, and Alexa's thrilled to find she can control events through her embroidery scenes. After Zander and Alexa each earn a omen that makes surviving the quest nearly impossible, they must break the rules and challenge Fate together. If they don't, one will die. And Fate has made it clear—she won't be cheated.

"



What books are you most looking forward to reading this week?