Here are a few books that I am most looking forward to buying that are being released this week! There's quite a few this week.
"

It's been twenty years and two election cycles since Information, a powerful search engine monopoly, pioneered the switch from warring nation-states to global micro-democracy. The corporate coalition party Heritage has won the last two elections. With another election on the horizon, the Supermajority is in tight contention, and everything's on the line.
With power comes corruption. For Ken, this is his chance to do right by the idealistic Policy1st party and get a steady job in the big leagues. For Domaine, the election represents another staging ground in his ongoing struggle against the pax democratica. For Mishima, a dangerous Information operative, the whole situation is a puzzle: how do you keep the wheels running on the biggest political experiment of all time, when so many have so much to gain?
Infomocracy is Malka Older's debut novel.

"
"

The woods were insane in the dark, terrifying and magical at the same time. But best of all were the stars, which trumpeted their light into the misty dark.
Castella Cresswell and her five siblings—Hannan, Caspar, Mortimer, Delvive, and Jerusalem—know what it's like to be different. For years, their world has been confined to their ramshackle family home deep in the woods of upstate New York. They abide by the strict rule of God, whose messages come directly from their father.
Slowly, Castley and her siblings start to test the boundaries of the laws that bind them. But, at school, they're still the freaks they've always been to the outside world. Marked by their plain clothing. Unexplained bruising. Utter isolation from their classmates. That is, until Castley is forced to partner with the totally irritating, totally normal George Gray, who offers her a glimpse of a life filled with freedom and choice.
Castley's world rapidly expands beyond the woods she knows so well and the beliefs she once thought were the only truths. There is a future waiting for her if she can escape her father's grasp, but Castley refuses to leave her siblings behind. Just as she begins to form a plan, her father makes a chilling announcement: the Cresswells will soon return to their home in heaven. With time running out on all of their lives, Castley must expose the depth of her father's lies. The forest has buried the truth in darkness for far too long. Castley might be their last hope for salvation.

"
"

Once upon a time, in a land far, far away (Los Angeles)…
When Cedric, crowned prince of Caelum, and his fellow royal friends (including his betrothed, Kat) find themselves stranded in modern-day L.A. via a magical portal and an evil traitor named Malquin, all they want to do is get home to Caelum—soon. Then they meet Liv, a filmmaker foster girl who just wants to get out of the system and on with her life. As she and Cedric bond, they'll discover that she's more connected to his world than they ever could've imagined…and that finding home is no easy task…

"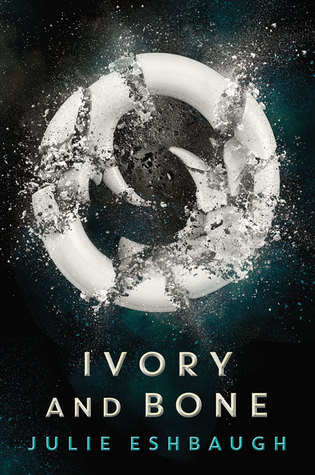 "

A prehistoric fantasy—with allusions to Pride and Prejudice.
Hunting, gathering, and keeping his family safe—that's the life seventeen-year-old Kol knows. Then bold, enigmatic Mya arrives from the south with her family, and Kol is captivated. He wants her to like and trust him, but any hopes of impressing her are ruined when he makes a careless—and nearly grave—mistake. However, there's something more to Mya's cool disdain…a history wrought with loss that comes to light when another clan arrives. With them is Lo, an enemy from Mya's past who Mya swears has ulterior motives.
As Kol gets to know Lo, tensions between Mya and Lo escalate until violence erupts. Faced with shattering losses, Kol is forced to question every person he's trusted. One thing is for sure: this was a war that Mya or Lo—Kol doesn't know which—had been planning all along.

"






"

A thrilling fantasy adventure perfect for fans of Tamora Pierce and Sarah Maas
Ravaged by a plague known as Red Death, the planet Gabriel, a former colony of Earth, is a barren wasteland. Since being abandoned by Earth 500 years ago, resources are scarce and life is cheap. To stay alive, the survivors, the Citizens, scavenge the remains of a now dead city, trading for food with the resource-rich Curadores, the only other survivors on Gabriel. Every old computer, every piece of wire, every scrap of metal counts. To steal is the ultimate sin. So when tough-as-nails seventeen-year-old Leica is caught doing just that, she's exiled and left to the mercy of Gabriel's unforgiving desert for the rest of her life.
While in exile, Leica discovers a mysterious shuttle, which may not only lead her home, but even more impossible—reestablish contact with Earth. Then Red Death rears its head again, killing her entire work crew, leaving Leica all alone until a handsome Curador offers her refuge in the Dome—the only place on Gabriel untouched by Red Death, where a decadent and sultry life awaits. But there's a catch: Leica can only enter the Dome as his concubine—his Kisaeng. When a rogue group of Citizens see their chance for revolution in Leica's good fortune, she finds herself unraveling a deadly mystery with chilling answers to the true origin of Red Death and the reason Earth really abandoned them so long ago.
A richly imagined fantasy in the vein of Tamora Pierce, Lotus and Thorn, is a magnificent, epic adventure.
What books are you most looking forward to reading this week?