Here are a few books that I am most looking forward to buying that are being released this week! There's quite a few this week.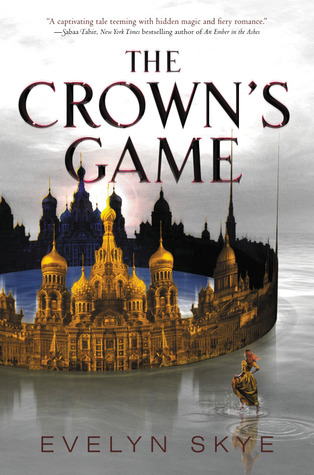 "

Vika Andreyeva can summon the snow and turn ash into gold. Nikolai Karimov can see through walls and conjure bridges out of thin air. They are enchanters—the only two in Russia—and with the Ottoman Empire and the Kazakhs threatening, the Tsar needs a powerful enchanter by his side.
And so he initiates the Crown's Game, an ancient duel of magical skill—the greatest test an enchanter will ever know. The victor becomes the Imperial Enchanter and the Tsar's most respected adviser. The defeated is sentenced to death.
Raised on tiny Ovchinin Island her whole life, Vika is eager for the chance to show off her talent in the grand capital of Saint Petersburg. But can she kill another enchanter—even when his magic calls to her like nothing else ever has?
For Nikolai, an orphan, the Crown's Game is the chance of a lifetime. But his deadly opponent is a force to be reckoned with—beautiful, whip smart, imaginative—and he can't stop thinking about her.
And when Pasha, Nikolai's best friend and heir to the throne, also starts to fall for the mysterious enchantress, Nikolai must defeat the girl they both love... or be killed himself.
As long-buried secrets emerge, threatening the future of the empire, it becomes dangerously clear... the Crown's Game is not one to lose.

"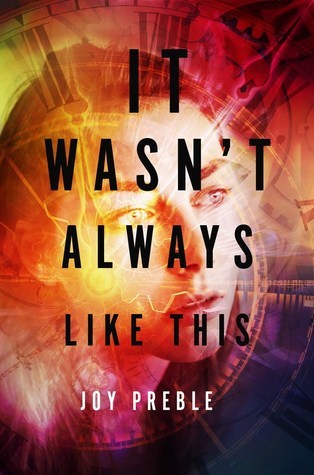 "

In 1916, Emma O'Neill is frozen in time. After sampling an experimental polio vaccine brewed on a remote island off St. Augustine, Florida, she and her family stop aging—as do the Ryans, her family's business partners. In a way, this suits Emma fine because she's in love with Charlie Ryan. Being seventeen forever with him is a dream. But soon a group of religious fanatics, the Church of Light, takes note. Drinking the elixir has made the O'Neills and Ryans impervious to aging, but not to murder—Emma and Charlie are the only ones who escape with their lives.
On the run, Emma is tragically separated from Charlie. For the next hundred years, she plays a cat-and-mouse game with the founding members of the Church of Light and their descendants. Over the years, a series of murders—whose victims all bear more than a passing resemblance to her—indicate that her enemies are closing in. Yet as the danger grows, so does Emma's hope for finding the boy she's certain is still out there . . .

"
"

Waverly Camdenmar spends her nights running until she can't even think. Then the sun comes up, life goes on, and Waverly goes back to her perfectly hateful best friend, her perfectly dull classes, and the tiny, nagging suspicion that there's more to life than student council and GPAs.
Marshall Holt is a loser. He drinks on school nights and gets stoned in the park. He is at risk of not graduating, he does not care, he is no one. He is not even close to being in Waverly's world.
But then one night Waverly falls asleep and dreams herself into Marshall's bedroom—and when the sun comes up, nothing in her life can ever be the same. In Waverly's dreams, the rules have changed. But in her days, she'll have to decide if it's worth losing everything for a boy who barely exists.

"
"

The people of Nelebek live in fear of persecution from Morlet, who reigns with a dark and destructive magic. The kingdom's only hope lies with the Order of the Krigers—twelve warriors with mysterious powers linked to magical weapons. For over a century, Morlet has been annihilating the Order. Eleven Krigers have been hunted down, tortured, and imprisoned in the dungeon. Now, only one remains.
Sixteen-year-old Kaia survives by keeping her head down and minding her own business. One day, she finds herself in the middle of a public execution where the mysterious Morlet is in attendance. Feeling an odd compulsion she can't resist, Kaia looks into his eyes.
Fans of GRACELING and THE GIRL OF FIRE AND THORNS will enjoy RISE, book one in the RISE OF THE KRIGERS series from international bestselling author Jennifer Anne Davis.

"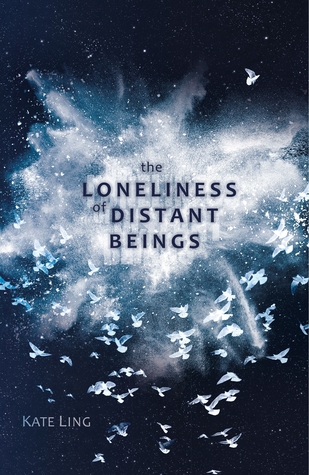 "

'It is that quick, it is that strong, it is that beautiful. And it is also totally impossible.'
Even though she knows it's impossible, Seren longs to have the sunshine on her skin. It's something she feels she needs to stay sane. But when you're floating through space at thousands of kilometres an hour, sometimes you have to accept there are things you cannot change.
Except that the arrival of Dom in her life changes everything in ways she can barely comprehend. For a while he becomes the Sun for her; and she can't help but stay in his orbit. Being with him flaunts every rule designed to keep their home in order, but to lose him would be like losing herself.
In the end they must decide what is most important: loyalty to the only home they've ever known, or to each other?.

"
What books are you most looking forward to reading this week?