Here are a few books that I am most looking forward to buying that are being released this week!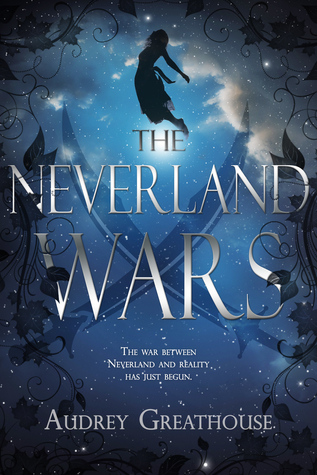 "

Magic can do a lot—give you flight, show you mermaids, help you taste the stars, and… solve the budget crisis? That's what the grown-ups will do with it if they ever make it to Neverland to steal its magic and bring their children home.
However, Gwen doesn't know this. She's just a sixteen-year-old girl with a place on the debate team and a powerful crush on Jay, the soon-to-be homecoming king. She doesn't know her little sister could actually run away with Peter Pan, or that she might have to chase after her to bring her home safe. Gwen will find out though—and when she does, she'll discover she's in the middle of a looming war between Neverland and reality.
She'll be out of place as a teenager in Neverland, but she won't be the only one. Peter Pan's constant treks back to the mainland have slowly aged him into adolescence as well. Soon, Gwen will have to decide whether she's going to join impish, playful Peter in his fight for eternal youth… or if she's going to scramble back to reality in time for the homecoming dance.

"
"

Part love letter to New York, part portrait of a girl and a city in crisis as Hurricane Sandy hits New York City.
When Emilia de Wit ran away to New York City, she planned everything to a T. Plane ticket, purchased. Cute apartment, rented online. Subway map, printed and highlighted. This was no ordinary trip -- this was Emilia's declaration of independence. Her chance to escape the life her parents were ruining. To get away from the horrible scandal that had rocked Amsterdam, the scandal that was all her dad's fault. To see if her mom, the glamorous, world-famous artist, would even notice.
New York steals Emilia's heart at first sight -- even though absolutely nothing goes to plan. She didn't plan to end up homeless on a stranger's doorstep. She didn't plan to make friends with Seth, Abby, and Jim. And she could never have known that Hurricane Sandy would be barreling up the coast, straight for the city.
All she wanted was to get away from her parents, her problems, her life . . . and when the storm hits and the power goes out, Emilia feels farther from home than she could have imagined.

"
What books are you excited for this week?