Hosted by the lovelies over at
The Broke and the Bookish
! I love their amazing ideas and seeing how many people participate each week!
Today's Top Ten is: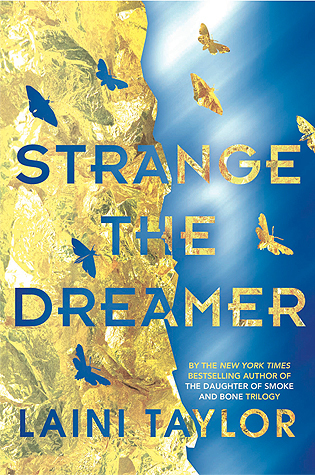 "The dream chooses the dreamer, not the other way around—and Lazlo Strange, war orphan and junior librarian, has always feared that his dream chose poorly. Since he was five years old he's been obsessed with the mythic lost city of Weep, but it would take someone bolder than he to cross half the world in search of it. Then a stunning opportunity presents itself, in the person of a hero called the Godslayer and a band of legendary warriors, and he has to seize his chance or lose his dream forever.
What happened in Weep two hundred years ago to cut it off from the rest of the world? What exactly did the Godslayer slay that went by the name of god? And what is the mysterious problem he now seeks help in solving?
The answers await in Weep, but so do more mysteries—including the blue-skinned goddess who appears in Lazlo's dreams. How did he dream her before he knew she existed? And if all the gods are dead, why does she seem so real?
Welcome to Weep. "
"Jessa has spent her life dreaming of other worlds and writing down stories more interesting than her own, until the day her favorite character, Finn, suddenly shows up and invites her out for coffee. After the requisite nervous breakdown, Jessa learns that she and Finn are Travelers, born with the ability to slide through reflections and dreams into alternate realities. But it's not all steampunk pirates and fantasy lifestyles—Jessa is dying over and over again, in every reality, and Finn is determined that this time, he's going to stop it…This Jessa is going to live."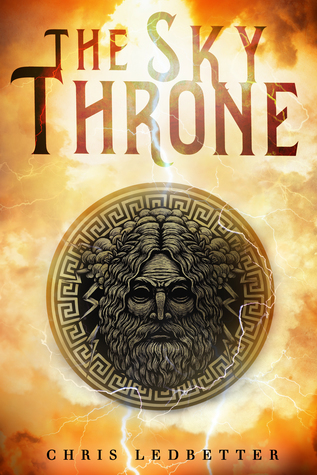 "Duality dwells at every turn, and an adolescent Zeus will learn that all too well when Hyperion attacks his family on Crete.
When the dust settles, his mother is unconscious and his best friend left for dead.
Stacking epic insult upon fatal injury, Zeus discovers the woman who raised him is not his biological mother. But to ensure her safety while she recovers, aheavy-hearted Zeus leaves her behind to seek answers at Mount Olympus Preparatory Academia.
Zeus embarks on a quest to discover who ordered the attack on his home, avenge the death of his friend, and find his birth mother. When some of his new schoolmates vanish, Zeus's quest is turned upside down, and the only way to make things right is to access the power of The Sky Throne, confront a most dangerous enemy, and take his life back.
On his way to becoming king of the Greek gods, Zeus will learn to seize power, neutralize his enemies, and fall in love."
"Today, he's a high school dropout with no future.
Tomorrow, he's a soldier in World War II.
Kale Jackson has spent years trying to control his time-traveling ability but hasn't had much luck. One day he lives in 1945, fighting in the war as a sharpshooter and helplessly watching soldiers—friends—die. Then the next day, he's back in the present, where WWII has bled into his modern life in the form of PTSD, straining his relationship with his father and the few friends he has left. Every day it becomes harder to hide his battle wounds, both physical and mental, from the past.
When the ex-girl-next-door, Harper, moves back to town, thoughts of what could be if only he had a normal life begin to haunt him. Harper reminds him of the person he was before the PTSD, which helps anchor him to the present. With practice, maybe Kale could remain in the present permanently and never step foot on a battlefield again. Maybe he can have the normal life he craves.
But then Harper finds Kale's name in a historical article—and he's listed as a casualty of the war. Kale knows now that he must learn to control his time-traveling ability to save himself and his chance at a life with Harper. Otherwise, he'll be killed in a time where he doesn't belong by a bullet that was never meant for him. "
"Alice doesn't believe in luck—at least, not the good kind. But she does believe in love, and for some time now, she's been pining for her best friend, Teddy. On his eighteenth birthday—just when it seems they might be on the brink of something—she buys him a lottery ticket on a lark. To their astonishment, he wins $140 million, and in an instant, everything changes.
At first, it seems like a dream come true, especially since the two of them are no strangers to misfortune. As a kid, Alice won the worst kind of lottery possible when her parents died just over a year apart from each other. And Teddy's father abandoned his family not long after that, leaving them to grapple with his gambling debts. Through it all, Teddy and Alice have leaned on each other. But now, as they negotiate the ripple effects of Teddy's newfound wealth, a gulf opens between them. And soon, the money starts to feel like more of a curse than a windfall.
As they try to find their way back to each other, Alice learns more about herself than she ever could have imagined . . . and about the unexpected ways in which luck and love sometimes intersect."
"Five teens embark on a summer of vigilante good samaritanism in a novel that's part The Breakfast Club, part The Disreputable History of Frankie Landau-Banks, and utterly captivating.
Rising high school senior Sadie is bracing herself for a long, lonely, and boring summer. But things take an unexpected turn when she steps in to help rescue a baby in distress and a video of her good deed goes viral.
Suddenly internet-famous, Sadie's summer changes for the better when she's introduced to other "hometown heroes." These five very different teens form an unlikely alliance to secretly right local wrongs, but when they try to help a heroin-using friend, they get in over their heads and discover that there might be truth in the saying "no good deed goes unpunished." Can Sadie and her new friends make it through the summer with their friendships--and anonymity--intact?
This rich and thought-provoking novel takes on timely issues and timeless experiences with a winning combination of romance, humor, and wisdom."
"Lenny (short for Eleanor) feels like the world is about to end. Her best friend is moving to New York City to attend Julliard and her dad has terminal cancer. To cope with her stress Lenny is making a list of all the ways the world can end—designer pathogens, blood moon prophecies, alien invasion—and stockpiling supplies in a bunker in the backyard. Then she starts to develop feelings for her dad's very nice young doctor—and she thinks he may have feelings for her too. Spoiler alert: he doesn't. But a more age-appropriate love interest might. In a time of complete uncertainty, one thing's for sure: Lenny's about to see how everything is ending and
beginning. All at the same time. "
A romantic coming-of-age fantasy tale steeped in Indian folklore, perfect for fans of The Star-Touched Queen and The Wrath and the Dawn




No one is entirely certain what brings the Emperor Sikander to Shalingar. Until now, the idyllic kingdom has been immune to his many violent conquests. To keep the visit friendly, Princess Amrita has offered herself as his bride, sacrificing everything—family, her childhood love, and her freedom—to save her people. But her offer isn't enough.




The unthinkable happens, and Amrita finds herself a fugitive, utterly alone but for an oracle named Thala, who was kept by Sikander as a slave and managed to escape amid the chaos of a palace under siege. With nothing and no one else to turn to, Amrita and Thala are forced to rely on each other. But while Amrita feels responsible for her kingdom and sets out to warn her people, the newly free Thala has no such ties. She encourages Amrita to go on a quest to find the fabled Library of All Things, where it is possible for each of them to reverse their fates. To go back to before Sikander took everything from them.




Stripped of all that she loves, caught between her rosy past and an unknown future, will Amrita be able to restore what was lost, or does another life—and another love—await?




"

Alexandria Prep is hacked in this whodunit set in the age of social media and the cloud.




Senior spring at Alexandria Prep was supposed to be for sleeping through class and partying with friends. But for Anna Soler, it's going to be a lonely road. She's just been dumped by her gorgeous basketball star boyfriend—with no explanation. Anna's closest friends, the real ones she abandoned while dating him, are ignoring her. The endearing boy she's always had a complicated friendship with is almost too sympathetic.




But suddenly Anna isn't the only one whose life has been upended. Someone is determined to knock the kings and queens of the school off their thrones: one by one, their phones get hacked and their personal messages and photos are leaked. At first it's funny—people love watching the dirty private lives of those they envy become all too public.




Then the hacks escalate. Dark secrets are exposed, and lives are shattered. Chaos erupts at school. As Anna tries to save those she cares about most and to protect her own secrets, she begins to understand the reality of our always-connected lives:




Sometimes we share too much.

"


"

Everyone who really knows Brooklyn knows Devonairre Street girls are different. They're the ones you shouldn't fall in love with. The ones with the curse. The ones who can get you killed.




Lorna Ryder is a Devonairre Street girl, and for years, paying lip service to the curse has been the small price of living in a neighborhood full of memories of her father, one of the thousands killed five years earlier in the 2001 Times Square Bombing. Then her best friend's boyfriend is killed, and suddenly a city paralyzed by dread of another terrorist attack is obsessed with Devonairre Street and the price of falling in love.




Set in an America where recent history has followed a different path.

"
What books made your Top Ten
?