February's book is...
Poisons Kiss by Breeana Shields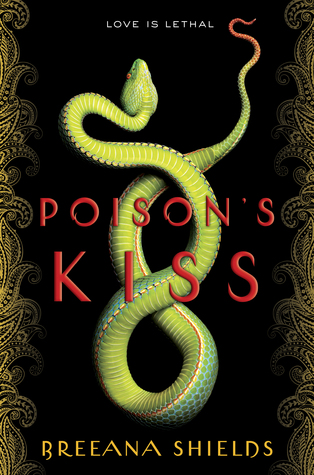 A teenage assassin kills with a single kiss until she is ordered to kill the one boy she loves. This commercial YA fantasy is romantic and addictive like-- a poison kiss-- and will thrill fans of Sarah J. Maas and Victoria Aveyard.

Marinda has kissed dozens of boys. They all die afterward. It's a miserable life, but being a visha kanya, a poison maiden, is what she was created to do. Marinda serves the Raja by dispatching his enemies with only her lips as a weapon.

Until now, the men she was ordered to kiss have been strangers, enemies of the kingdom. Then she receives orders to kiss Deven, a boy she knows too well to be convinced he needs to die. She begins to question who she s really working for. And that is a thread that, once pulled, will unravel more than she can afford to lose.

This rich, surprising, and accessible debut is based in Indian folklore and delivers a story that will keep readers on the edge of their seats.
Joining is easy!
Each month, a 2017 new release will be chosen by you. The book can either be stand-alone or the first of the series ensuring that everyone can participate. You can post your thoughts at any time. The process is then repeated the following month.
Please...
Do not share personal information.
Be respectful; everyone is allowed to have their own opinion.
No cursing, name calling, bashing, ect. one's ideas and thoughts.
No spamming or soliciting.
Have fun!
This is a big endeavor. Thank you for all of your continued support on this bookish journey!