Here are a few books that I am most looking forward to reading that are being released this week!
"

Finding out that she is the True Dream Walker hasn't gone at all the way Joshlyn Weaver would have expected it to. The only special gift she seems to have is an ability to create archways, which really isn't that special. In addition to her inability to connect with the Dream, she has also started having nightmares that are so terrible she can't tell anyone about them. Not even Will.
Just when Josh thought her life couldn't get any more complicated, the lost dream walker princess returns to claim her parents' right to the throne, right as the Lodestone party threatens to take control of the government during the upcoming Accordance Conclave.
With the clock running down, Josh must rely on not only her friends, but also her enemies, to stop the radicals from taking power and controlling the Dream. But how can she expect to save everyone else when she's struggling to pick up the pieces of her own shattered life?
"Dreamfever "will have you on the edge of your seat as Kit Alloway takes you even deeper into the world of the dream walkers, and will leave you begging for more!

"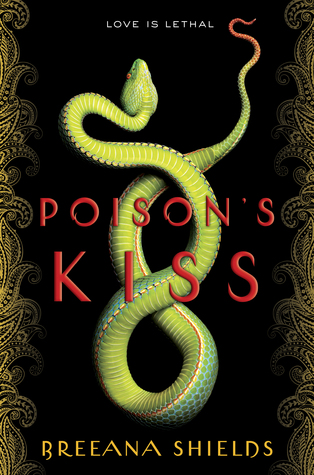 "

A teenage assassin kills with a single kiss until she is ordered to kill the one boy she loves. This commercial YA fantasy is romantic and addictive like-- a poison kiss-- and will thrill fans of Sarah J. Maas and Victoria Aveyard.
Marinda has kissed dozens of boys. They all die afterward. It s a miserable life, but being a visha kanya a poison maiden is what she was created to do. Marinda serves the Raja by dispatching his enemies with only her lips as a weapon.
Until now, the men she was ordered to kiss have been strangers, enemies of the kingdom. Then she receives orders to kiss Deven, a boy she knows too well to be convinced he needs to die. She begins to question who she s really working for. And that is a thread that, once pulled, will unravel more than she can afford to lose.
This rich, surprising, and accessible debut is based in Indian folklore and delivers a story that will keep readers on the edge of their seats.

"
What books are you most looking forward to reading this week?