Here are a few books that I am most looking forward to buying that are being released this week!
"

Seventeen year-old Britta Flannery is at ease only in the woods with her dagger and bow. She spends her days tracking criminals alongside her father, the legendary bounty hunter for the King of Malam—that is, until her father is murdered. Now outcast and alone and having no rights to her father's land or inheritance, she seeks refuge where she feels most safe: the Ever Woods. When Britta is caught poaching by the royal guard, instead of facing the noose she is offered a deal: her freedom in exchange for her father's killer.
However, it's not so simple.
The alleged killer is none other than Cohen McKay, her father's former apprentice. The only friend she's ever known. The boy she once loved who broke her heart. She must go on a dangerous quest in a world of warring kingdoms, mad kings, and dark magic to find the real killer. But Britta wields more power than she knows. And soon she will learn what has always made her different will make her a daunting and dangerous force.

"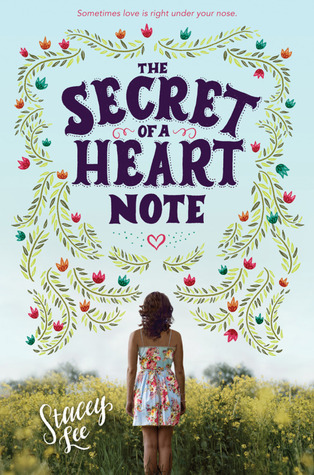 "

An evocative novel about a teen aroma expert who uses her extrasensitive sense of smell to mix perfumes that help others fall in love while protecting her own heart at all costs
Sometimes love is right under your nose. As one of only two aromateurs left on the planet, sixteen-year-old Mimosa knows what her future holds: a lifetime of weeding, mixing love elixirs, and matchmaking—all while remaining incurably alone. For Mim, the rules are clear: falling in love would render her nose useless, taking away her one great talent. Still, Mimosa doesn't want to spend her life elbow-deep in soil and begonias. She dreams of a normal high school experience with friends, sports practices, debate club, and even a boyfriend. But when she accidentally gives an elixir to the wrong woman and has to rely on the lovesick woman's son, the school soccer star, to help fix the situation, Mim quickly begins to realize that falling in love isn't always a choice you can make.
At once hopeful, funny, and romantic, Stacey Lee's The Secret of a Heart Note is a richly evocative coming-of-age story that gives a fresh perspective on falling in love and finding one's place in the world.

"
"

Too pretty. Too smart. Too perfect.
In a crumbling, futuristic Las Vegas where the wealthy choose the characteristics of their children like ordering off a drive-thru menu, seventeen-year-old Sienna Preston doesn't fit in. As a normal girl surrounded by genetically modified teenagers, all of her imperfections are on display. But after the death of her father, everything she's ever known and loved changes in an instant.
With little skills to help provide for her family, Sienna clings to the two things that come easily—lying and stealing. But not all thief-for-hire assignments go as planned. When a covert exchange of a stolen computer chip is intercepted, she becomes entangled with a corrupt government official who uses her thieving past as leverage, her mother as collateral, and the genetically modified poster boy she's falling for as bait.
In order to rescue her mother, there may only be one option—joining forces with the Fringe, an extremist group, and their young leader who's too hot to be bad. Problem is, these revolutionaries aren't what they seem, and the secrets they're hiding could be more dangerous than Sienna is prepared for. In the end, she must be willing to risk everything to save the one thing that matters most.
Catalyst is a thrilling adventure of danger, romance, intrigue, and deception.

"
What books are you most looking forward to reading this week?