Here are a few books that I am most looking forward to buying that are being released this week! There's quite a few this week.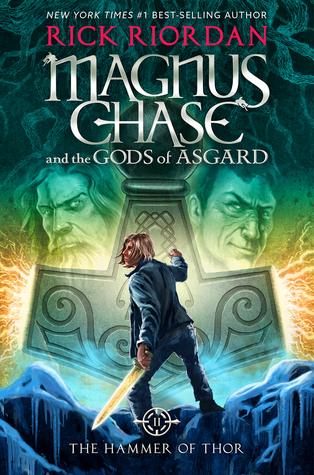 "

Thor's hammer is missing again. The thunder god has a disturbing habit of misplacing his weapon--the mightiest force in the Nine Worlds. But this time the hammer isn't just lost, it has fallen into enemy hands. If Magnus Chase and his friends can't retrieve the hammer quickly, the mortal worlds will be defenseless against an onslaught of giants. Ragnarok will begin. The Nine Worlds will burn. Unfortunately, the only person who can broker a deal for the hammer's return is the gods' worst enemy, Loki--and the price he wants is very high.

"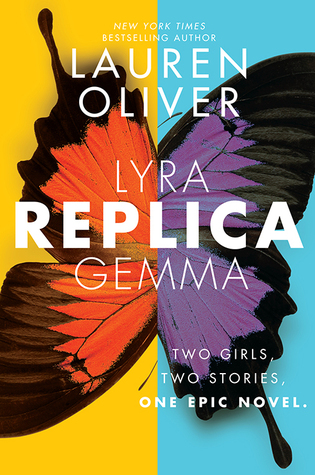 "

Gemma has been in and out of hospitals since she was born. 'A sickly child', her lonely life to date has revolved around her home, school and one best friend, Alice. But when she discovers her father's connection to the top secret Haven research facility, currently hitting the headlines and under siege by religious fanatics, Gemma decides to leave the sanctuary she's always known to find the institute and determine what is going on there and why her father's name seems inextricably linked to it.
Amidst the frenzy outside the institute's walls, Lyra - or number 24 as she is known as at Haven - and a fellow experimental subject known only as 72, manage to escape. Encountering a world they never knew existed outside the walls of their secluded upbringing , they meet Gemma and, as they try to understand Haven's purpose together, they uncover some earth-shattering secrets that will change the lives of both girls forever...

"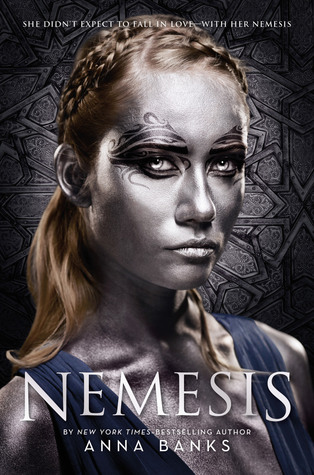 "

The princess didn't expect to fall in love--with her nemesis.
Princess Sepora of Serubel is the last Forger in all the five kingdoms. The spectorium she creates provides energy for all, but now her father has found a way to weaponize it, and his intentions to incite war force her to flee from his grasp. She escapes across enemy lines into the kingdom of Theoria, but her plans to hide are thwarted when she is captured and placed in the young king's servitude.
Tarik has just taken over rulership of Theoria, and must now face a new plague sweeping through his kingdom and killing his citizens. The last thing he needs is a troublesome servant vying for his attention. But mistress Sepora will not be ignored. When the two finally meet face-to-face, they form an unlikely bond that complicates life in ways neither of them could have imagined.
Sepora's gift could save Tarik's kingdom from the Quiet Plague. But should she trust her growing feelings for her nemesis, or should she hide her gifts at all costs?

"
"

Nell Crane has always been an outsider. In a city devastated by an epidemic, where survivors are all missing parts—an arm, a leg, an eye—her father is the famed scientist who created the biomechanical limbs everyone now uses. But Nell is the only one whose mechanical piece is on the inside: her heart. Since the childhood operation, she has ticked. Like a clock, like a bomb. As her community rebuilds, everyone is expected to contribute to the society's good . . . but how can Nell live up to her father's revolutionary idea when she has none of her own?
Then she finds a mannequin hand while salvaging on the beach—the first boy's hand she's ever held—and inspiration strikes. Can Nell build her own companion in a world that fears advanced technology? The deeper she sinks into this plan, the more she learns about her city—and her father, who is hiding secret experiments of his own.

"
"

Damaged. Deceptive. Dangerous. Darling. Are they labels or a warning? The answer could cost Sera everything.
Murder, justice, and revenge were so not a part of the plan when Sera set out on her senior camping trip. After all, hiking through the woods is supposed to be safe and uneventful.
Then one morning the group wakes up groggy, confused, and with words scrawled on their wrists: Damaged. Deceptive. Dangerous. Darling. Their supplies? Destroyed. Half their group? Gone. Their chaperone? Unconscious. Worst of all, they find four dolls acting out a murder—dolls dressed just like them.
Suddenly it's clear; they're being hunted. And with the only positive word on her wrist, Sera falls under suspicion…

"



What books are you most looking forward to reading this week?