Here are a few books that I am most looking forward to buying that are being released this week!
"

Stuck with arrows and close to death, a man is pulled from the icy waters of the Gulf of Nahl. Winter, a seemingly quiet young fisherman's daughter, harbours a secret addiction that threatens to destroy her. A young priestess, Cinzia, must face a long journey home to protect her church from rebellion. A rebellion sparked by her sister.
Three characters on different paths will be brought together by fate on one thrilling and perilous adventure.

"
"

The first book in a provocative new series from acclaimed author Donna Freitas—Feed for a new generation.
Humanity is split into the App World and the Real World—an extravagant virtual world for the wealthy and a dying physical world for the poor. Years ago, Skylar Cruz's family sent her to the App World for a chance at a better life.
Now Skye is a nobody, a virtual sixteen-year-old girl without any glamorous effects or expensive downloads to make her stand out in the App World. Yet none of that matters to Skye. All she wants is a chance to unplug and see her mother and sister again.
But when the borders between worlds suddenly close, Skye loses that chance. Desperate to reach her family, Skye risks everything to get back to the physical world. Once she arrives, however, she discovers a much larger, darker reality than the one she remembers.
In the tradition of M. T. Anderson's Feed and Scott Westerfeld's Uglies, Unplugged kicks off a thrilling and timely sci-fi series for teens from an award-winning writer.

"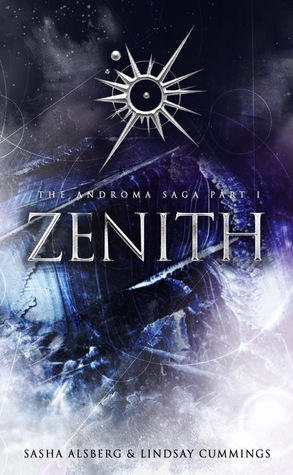 "

Most know her as the Bloody Baroness, the captain of a fearsome glass starship called The Marauder. Androma and her crew strike terror in the hearts of those who cross them amongst the many corners of the Mirabel Galaxy.
When a routine mission goes rogue, the all-female crew is captured by a bounty hunter from Andi's past and forced into a job that could, quite literally, start a war that will devour worlds.
Meanwhile, on the far side of the galaxy, the ruthless ruler Nor waits in the shadows of the planet Xen Ptera, biding her time. The final pieces are about to fall into place, liberating a plan that will tear Mirabel in two.
As the Marauder hurtles toward the unknown, there is one lesson that proves to be true: No one can be trusted in a galaxy that runs on lies and illusion.
From internet sensation Sasha Alsberg and multi-genre author Lindsay Cummings comes a new serialized space opera, full of action, intrigue, and steamy star-crossed romance.

"
What books are you most looking forward to reading this week?