A HUGE thanks to Jill at
Breaking the Spine
for hosting an incredible meme. It is fantastic that everyone can communicate and enjoy these posts by creating their own and sharing others.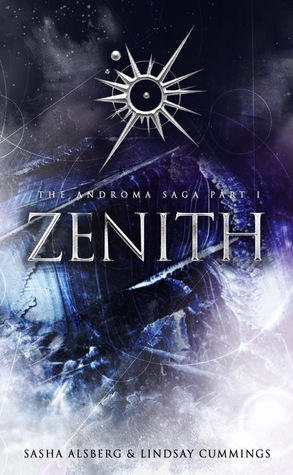 Zenith hits the shelves June 21st, 2016.
"

Most know her as the Bloody Baroness, the captain of a fearsome glass starship called The Marauder. Androma and her crew strike terror in the hearts of those who cross them amongst the many corners of the Mirabel Galaxy.
When a routine mission goes rogue, the all-female crew is captured by a bounty hunter from Andi's past and forced into a job that could, quite literally, start a war that will devour worlds.
Meanwhile, on the far side of the galaxy, the ruthless ruler Nor waits in the shadows of the planet Xen Ptera, biding her time. The final pieces are about to fall into place, liberating a plan that will tear Mirabel in two.
As the Marauder hurtles toward the unknown, there is one lesson that proves to be true: No one can be trusted in a galaxy that runs on lies and illusion.
From internet sensation Sasha Alsberg and multi-genre author Lindsay Cummings comes a new serialized space opera, full of action, intrigue, and steamy star-crossed romance.

"